Hello!
My daughter and I have been really enjoying going for walks in the woods near our house and seeing all the wildlife. We decided to try our hand at flower pressing! We were careful to only pick a few flowers and only the ones considered weeds – dandelions, buttercups, daisys and fallen leaves.
I had purchased this lovely wooden flower press from Time to create crafts on Etsy.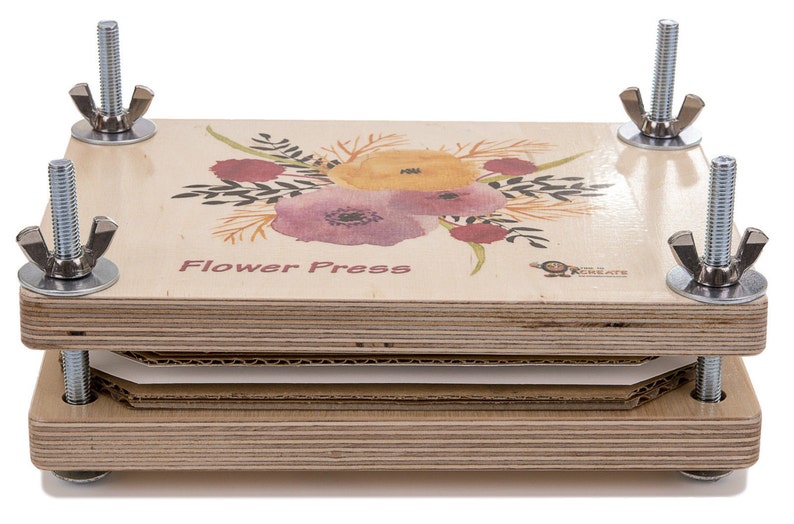 It is super sturdy and a good size without being too big and cumbersome. You get cardboard and blotting paper to start you off as well.
My daughter made these lovely cards with the pressed flowers for her grandparents.